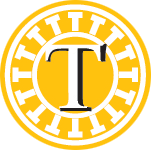 Domaine Massin owes its origins in 2011,
to the trust and friendship which exists between Roland and Tristan.
Roland brings his management experience to the venture
and Tristan, the son of a family of Champagne vineyard owners, provides the winemaking expertise.
Since then, Domaine Massin has been producing Chablis which is the fullest expression of their respect for the terroir and grapes.
Our wines are clean and mineral-laced, with an extremely pure aroma.
We take an unpretentious approach to producing wines that are easy to drink
but pleasingly complex, so that visitors can relish the experience of a drinking a glass of wine from the Domaine.
All the passion and rigour which we bring to our wines is reflected in their flavour on the taste buds.